About Us
Visiokraft Optometrist is run by a team of optometrists who share the idea of marrying primary eye care with high quality glasses. It was born with the objective to set-up an optometry center where professional eyecare meets quality eyewear.
We provide primary eye care services which includes professional eyecare examination and run specialized clinics for normal and special contact lens fitting, vision therapy as well as pediatrics eye assessment. .
On the eyewear front, we are always focused on bringing quality products and brands to our customers. Products that we bring in are all handpicked and go through a stringent selection process before they are put on our racks. We also specialized in handmade eyewear where we have one of the largest handmade brands collection in Penang.
In short, we take your vision and our eyewear very seriously!.
Improving People's Life Through Optometry
Our Mission
Our mission is to help as many people as possible, to experience good and comfortable vision. We also work to prevent preventable blindness from happening. We will do our absolute best to ensure that every one of our clients receives the best eye care services and is able to see comfortably, look great and feel confident with the product & solutions that are tailored to suit their needs. Like the Japanese Shokunin spirit, we take pride of what we do. We do it carefully, beautifully, and to our utmost best of our abilities. Because this is our craft.
Our Story
The name Visiokraft came from the inspiration of the word 'vision' and 'craft'. As optometrists, providing good vision care services are the core of our job, therefore you could say that 'vision' is our 'craft'.
As glasses wearers ourselves, we totally understand the pains of having to wear a poorly fitted and uncomfortable pair of glasses. This is also the reason why we vet through all the products and ensure they are of good quality and are comfortable wear. Besides, we are also real suckers for beautifully crafted glasses.
We see glasses as not just a tool to help people see better, but also a piece of accessory that helps bring out the inner personality of the wearer. It can help portray a certain outlook that the wearer wants to communicate to the world. A pair of well-selected glasses can help a person feel more confident by elevating their looks and bringing out the "real you" within them. .
We really enjoy helping people see better, but the greatest joy comes from helping them look and feel more confident about themselves.
This is what drives us!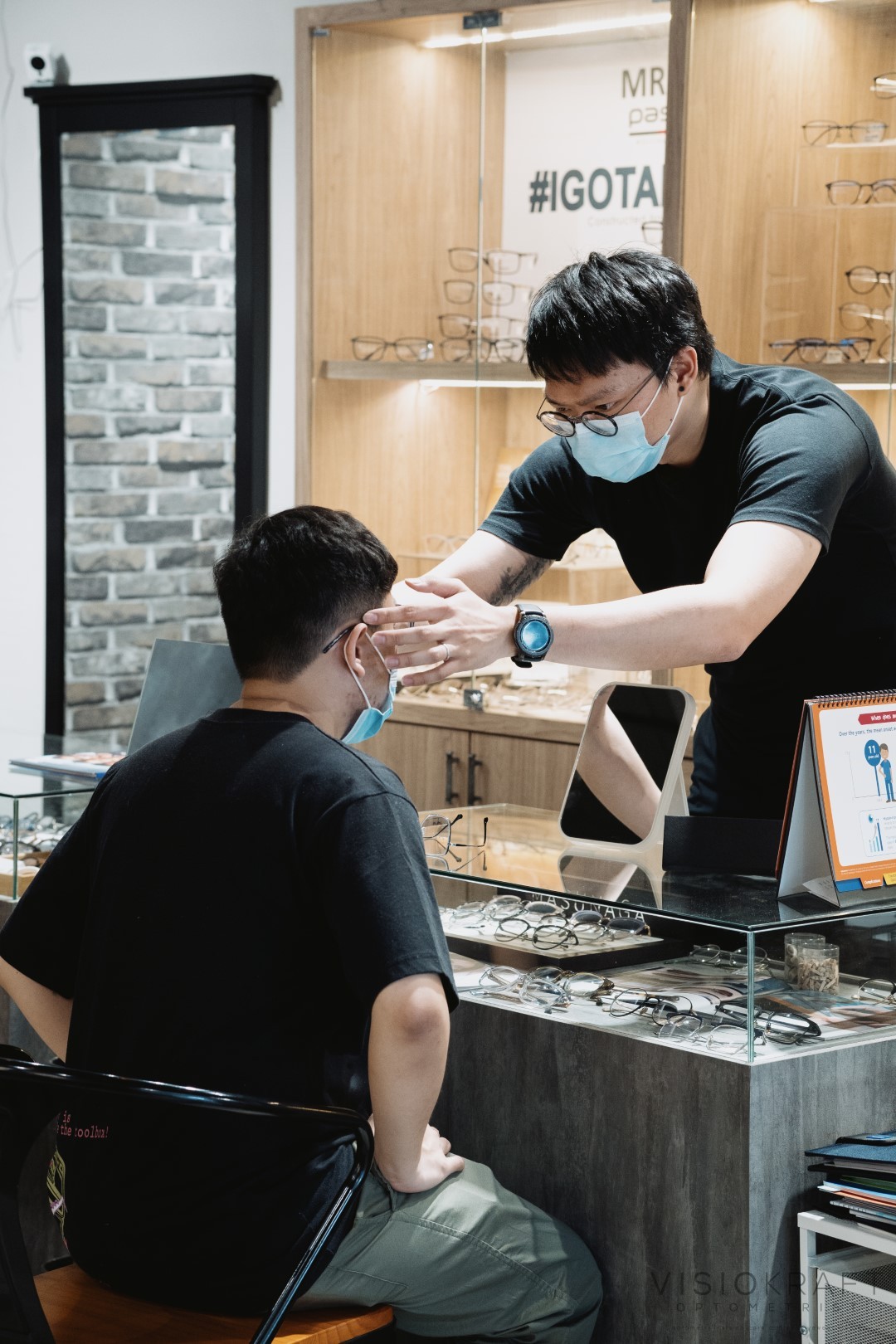 01
Ethical
We refer our clients for further management when the required and always give honest recommendations based on client's needs.
02
Equality
We always treat our patients equally no matter their status, race, gender, or wealth and offer same and equal services to everyone.
03
Education
We continuously educate ourselves as well as the public to spread awareness and to prevent preventable blindness in our community.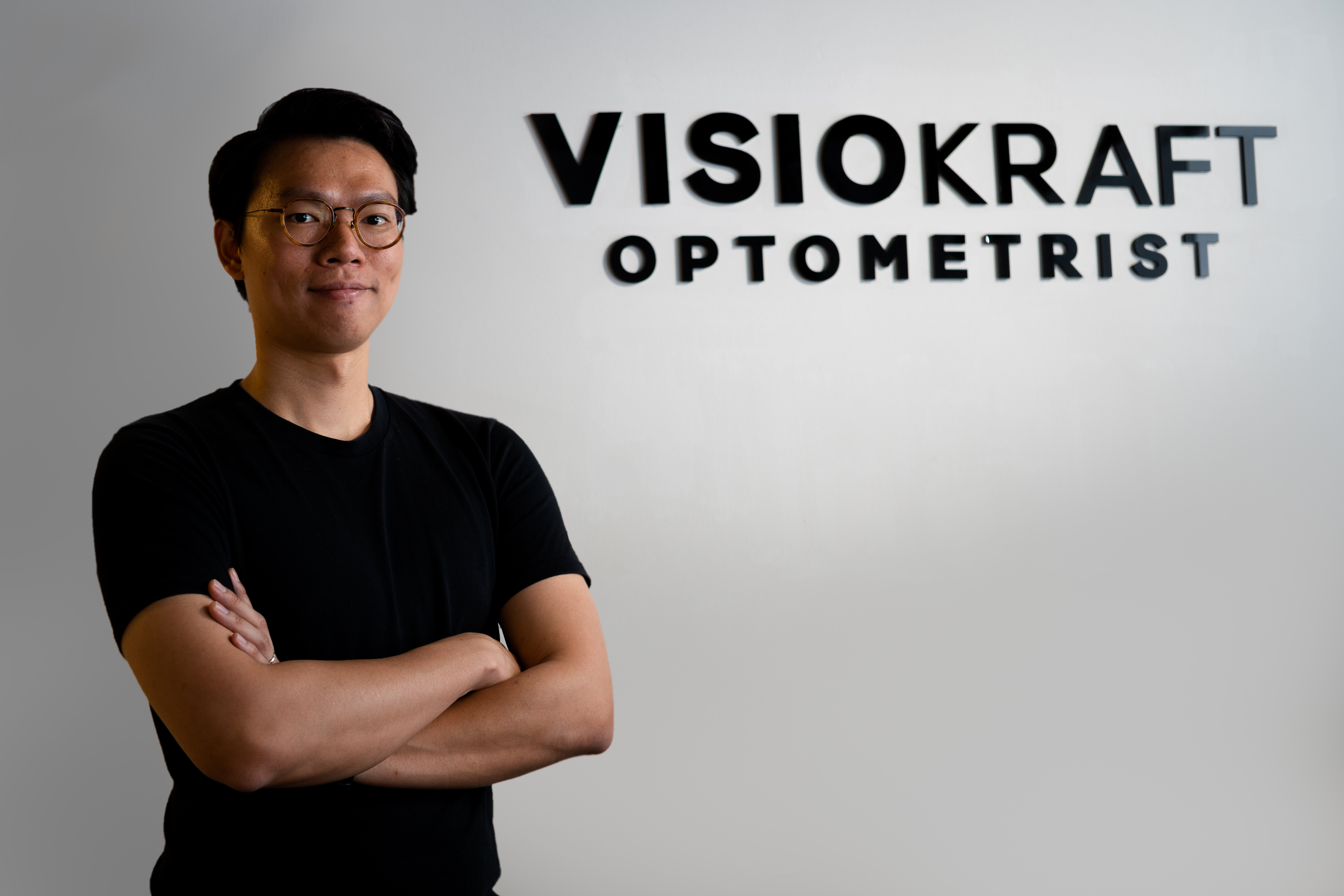 Ben is the founder and resident optometrist in Visiokraft Optometrist. Graduated from National Eye Institute of Ophthalmic Sciences (Birla Institute of Technology, Pilani, India), Ben has been in the optometry & optical industry since 2011, working part-time while studying in optometry school. In 2015, he started his first practice EyeSense Optometry in All Seasons Place, Farlim, before rebranding and relocating the Visiokraft Optometrist, Bayan Lepas in 2018.
Besides having a passion for providing the best eye-care to the community, he has a strong interest in eyewear styling. "Glasses is not just a tool to help us see better, it also acts as a piece of accessory that brings out the personality of the wearer. "- Ben.
Ben is also a lifetime member of the Association of Malaysian Optometrist (AMO).
Kathryn obtained her Bachelor of Science in Optometry in the year 2012 from National Institute of Ophthalmic Sciences (Birla Institute of Technology, Pilani, India). She has experience working in both clinical as well as retail optometry. Having a kind, cheerful and caring personality, Kathryn has been helping many of her patients to not only see better but also to achieve a better quality of life.
She also has a strong interest in geriatric optometry, which she hopes through her work, will help the ageing population to be able to see better in their golden years.
Kathryn is also a lifetime member of the Association of Malaysian Optometrist (AMO).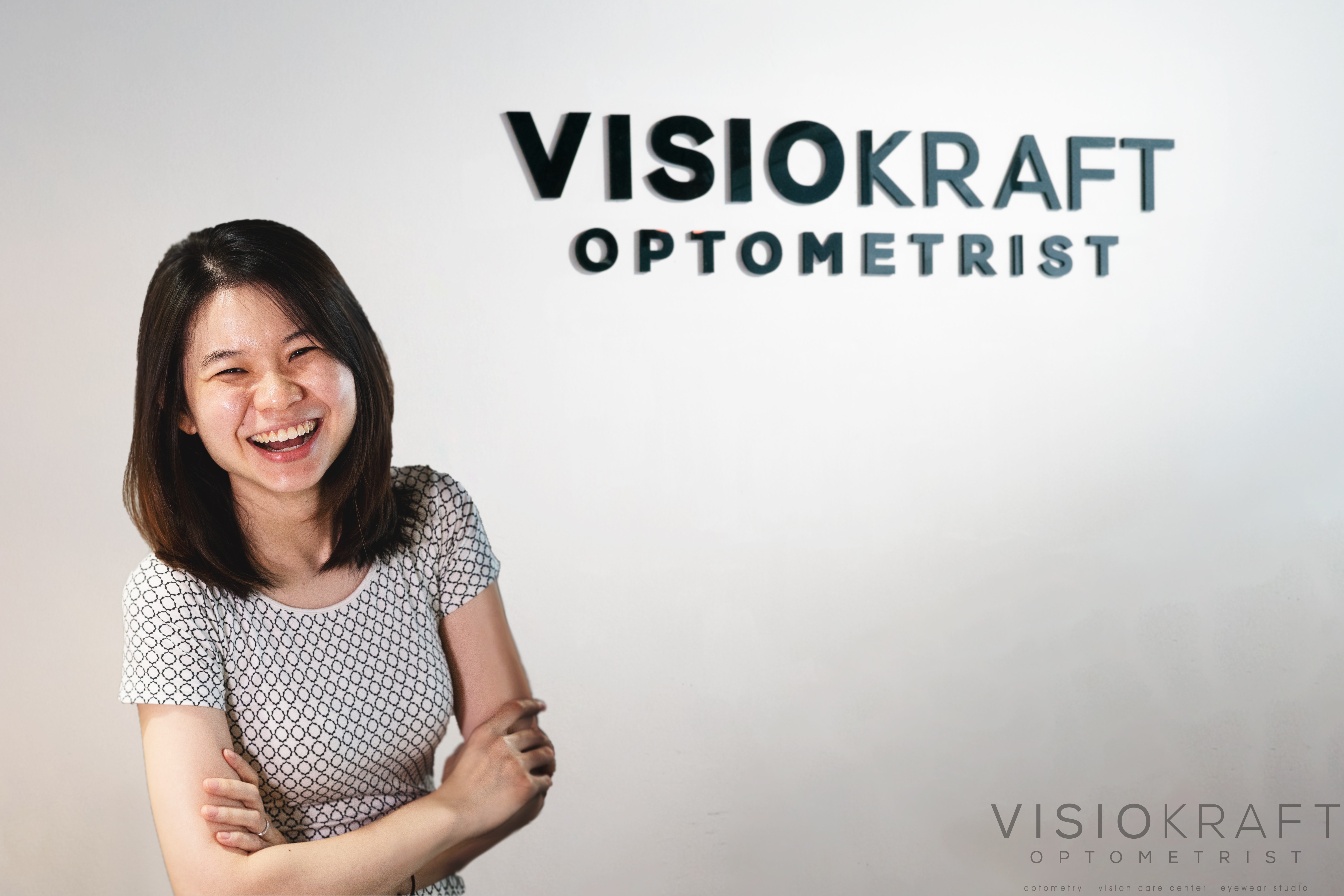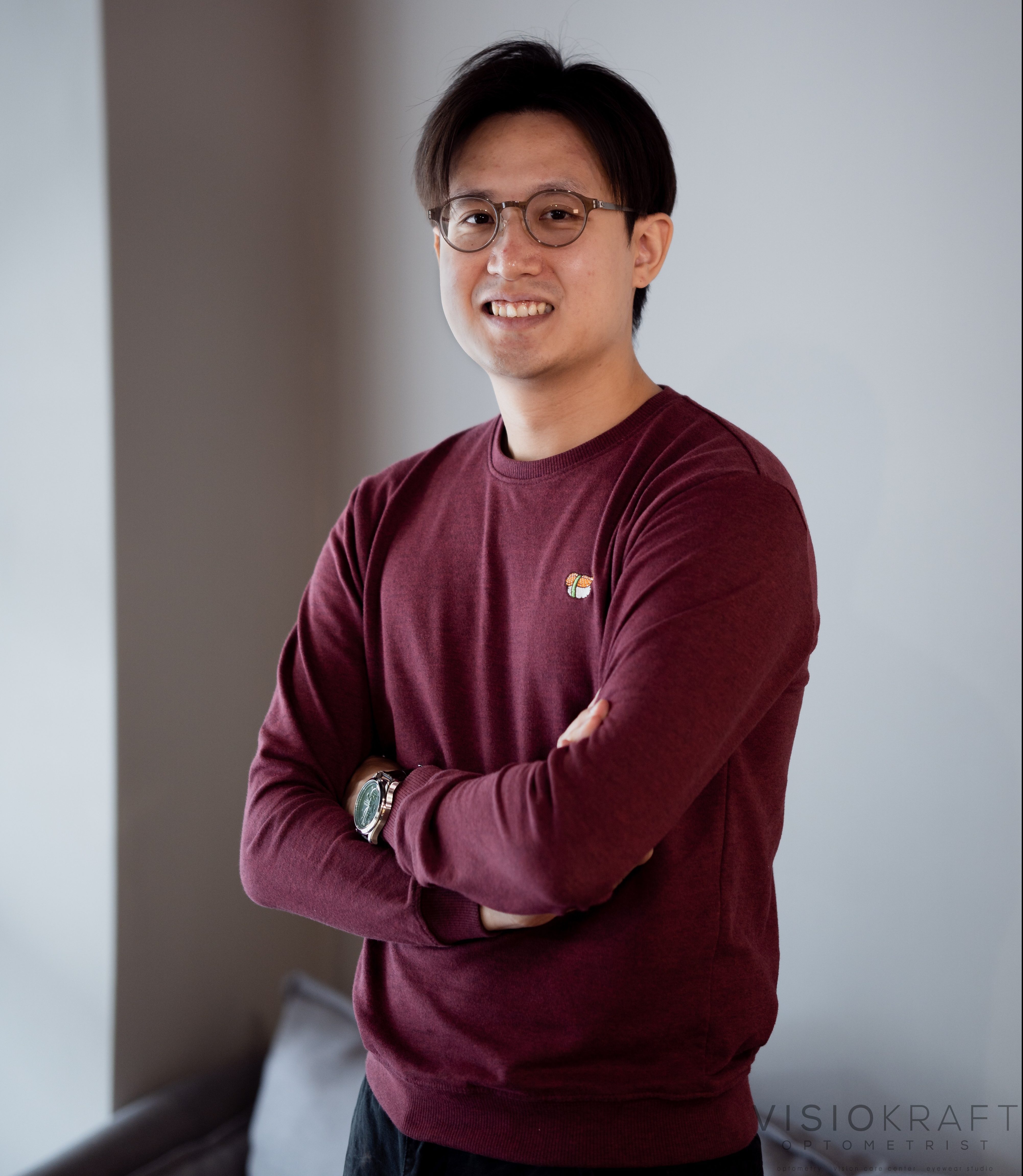 Jin graduated from National Institute of Ophthalmic Sciences (Birla Institute of Technology, Pilani, India) in the year 2016, ever since then he had begun working alongside with Ben at EyeSense Optometry. Along the way, he moved on to a Japanese optical company called Paris Miki as the Person-In-Charge of the outlet. With the love of Japanese hand-crafted quality eyewear, he had learned the ways of the Japanese handiworks on adjusting all kinds of unique frames and identifying quality just by touch.
Prior to joining Visiokraft Optometrist, he also joined a medical ophthalmic instrument company. In the field, he specializes in fitting specialty contact lenses for patients with irregular cornea and keratoconus with various types of Rigid Gas Permeable Lenses (RGP Lens). He leads the Myopia Management Project collaborating with Haag-Streit and Hoya by conducting many in-depth trainings. Additionally, he also leads the Dry Eye Management Program with various ophthalmologist and optometrist with dry eyes diagnosis instrument along with a solution.
Jin believes that "Glasses does indeed improve our appearance and visual quality, but it is equally important to make sure that the eye is healthy from outside till the inside."