Introducing Yellows Plus Eyewear
I've heard of this brand since my EyeSense Optometry days back in 2015, while doing my research on quality eyewear. I remembered stumbling across photos of their beautiful eyewears from an eyewear magazine, and was blown away by the the amount of details they put into their eyewear. It was not until around 2017 that I've managed to see the actual products, and without letting me down, they were as beautiful as perfectly made as in their pictures. Besides being pleasant to the eye, the frames are also extremely comfortable to wear. I thought to myself, we will definitely
bring this to Visiokraft Optometrist
one day.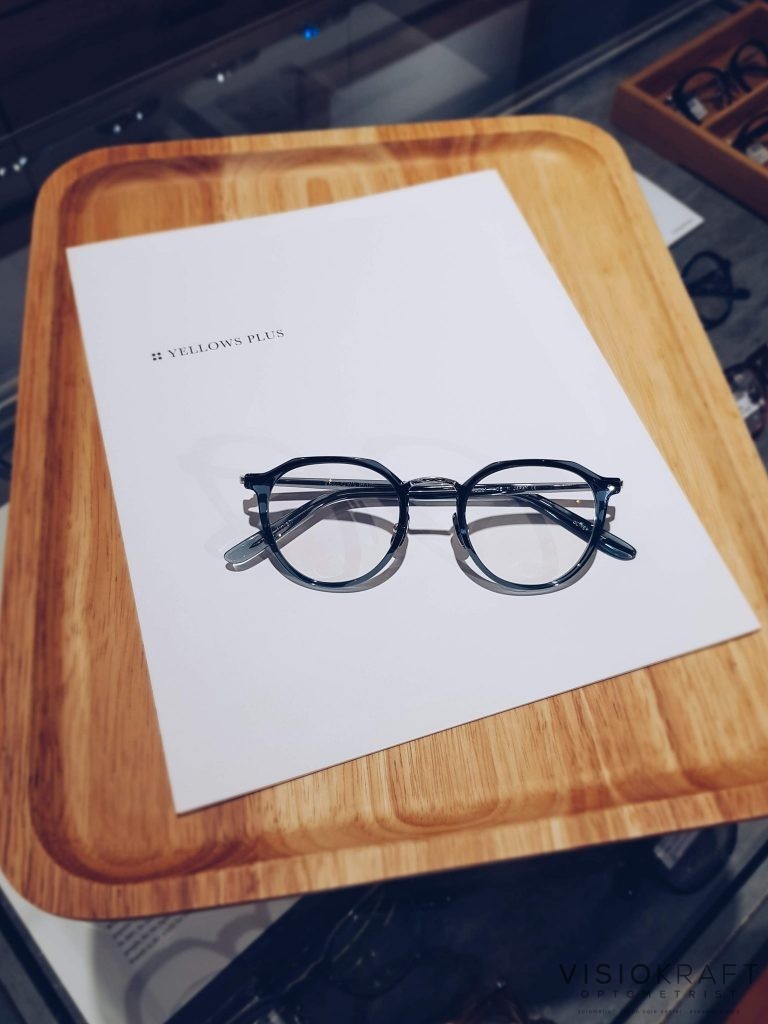 A little bit about the brand's history.
Yellows Plus eyewear was founded by designer Toshiaki Yamagishi back in 2001. Yamagishi was born in Fukui, Japan in 1969 to a family that owns an eyewear trading company. While working as a sales representative at his family-owned comapny, he dealth with one of the popular apparelshops for designing their original eyewear product. It was until 2001 that Yamagishi-san laucnehd Yellows Plus. The brand started as "the collection of the Japanese people, for the Japanese people, by the Japanese people". However today, Yellows Plus has become one of the most popular Japanese eyewear brands in the world for it's universal beauty, high quality and comfortableness.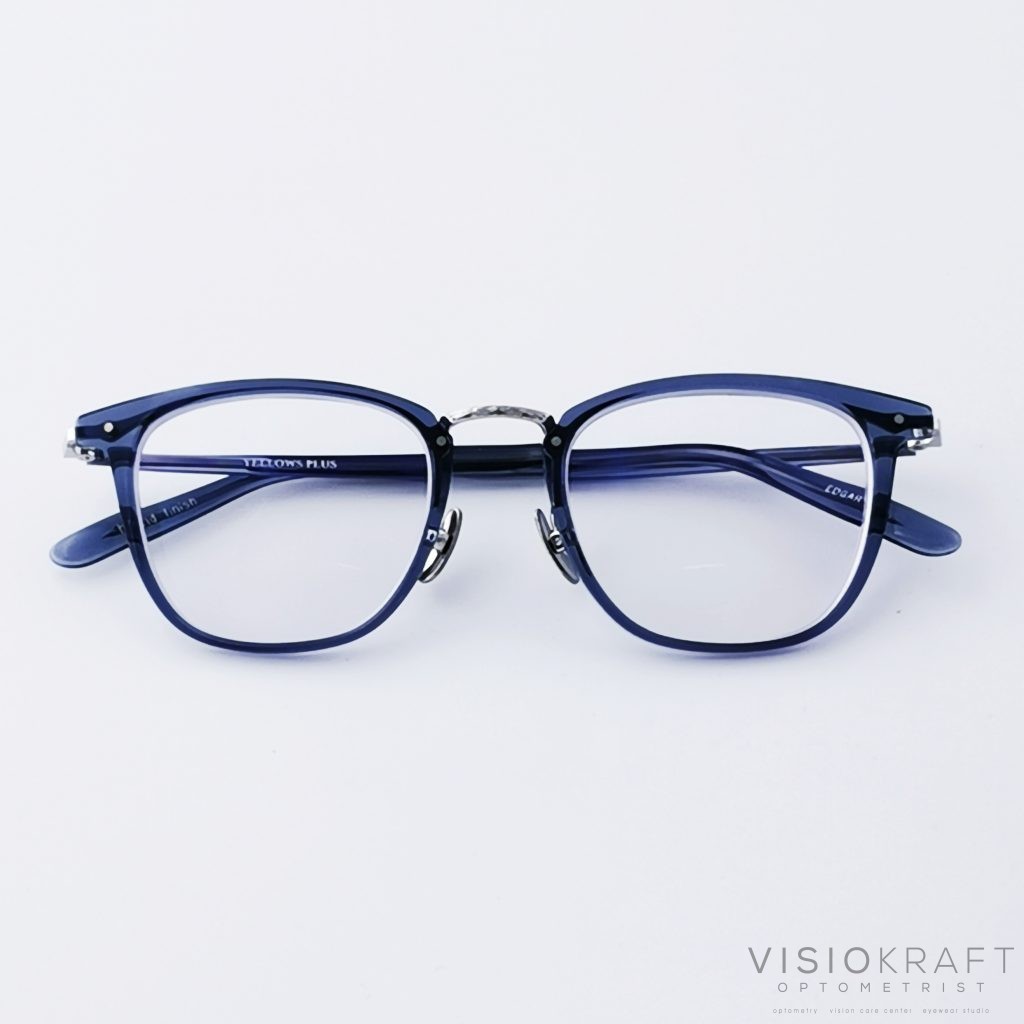 Sophisticated beauty of the style, designed and made in Japan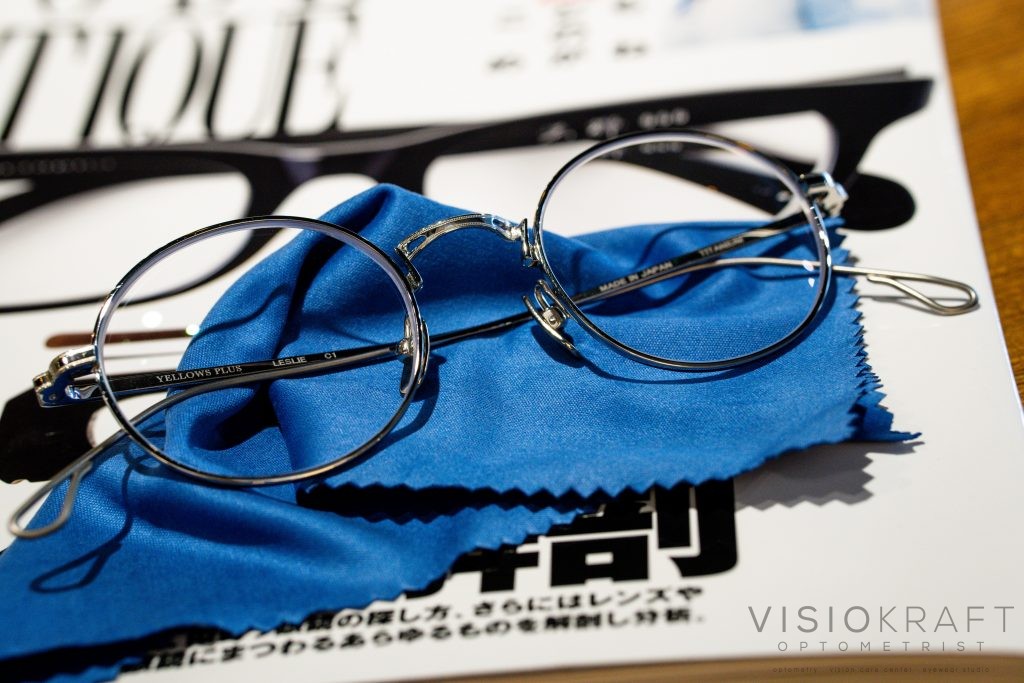 Relaxing Classic. What is the ideal eyewear style? In our long history, numerous different eyewear styles have been produced . They have been studied and modified throughout the years to make them more comfortable and more functional. What has been inherited and is still remaining today is what we, Yellows Plus, consider the classic style.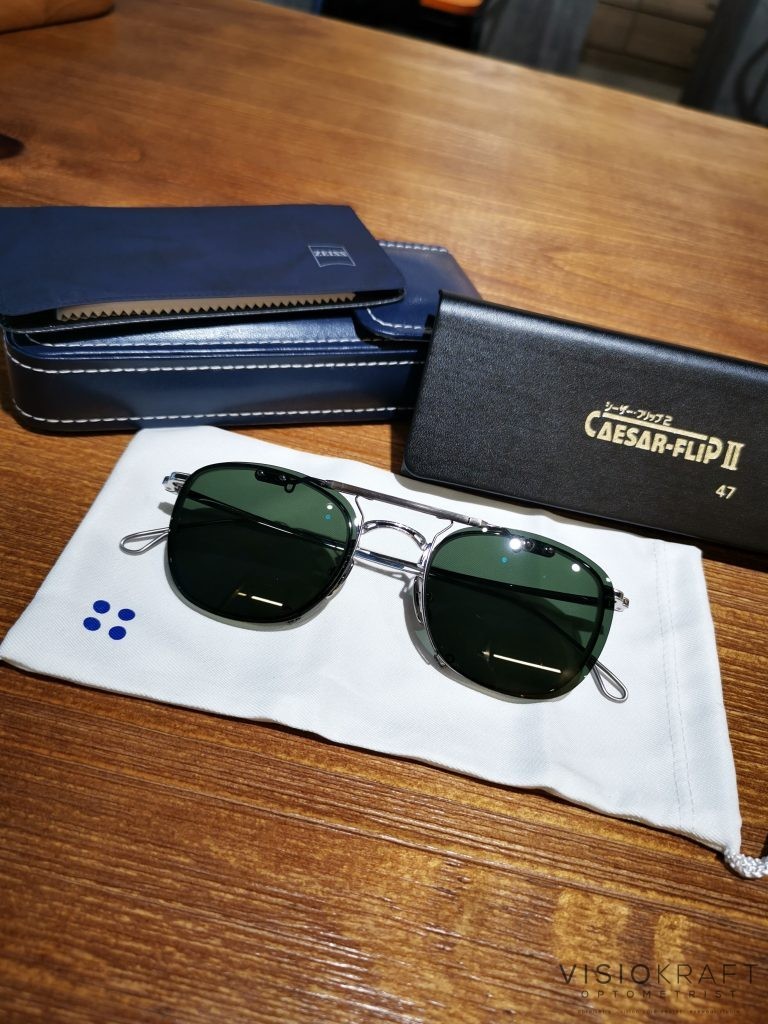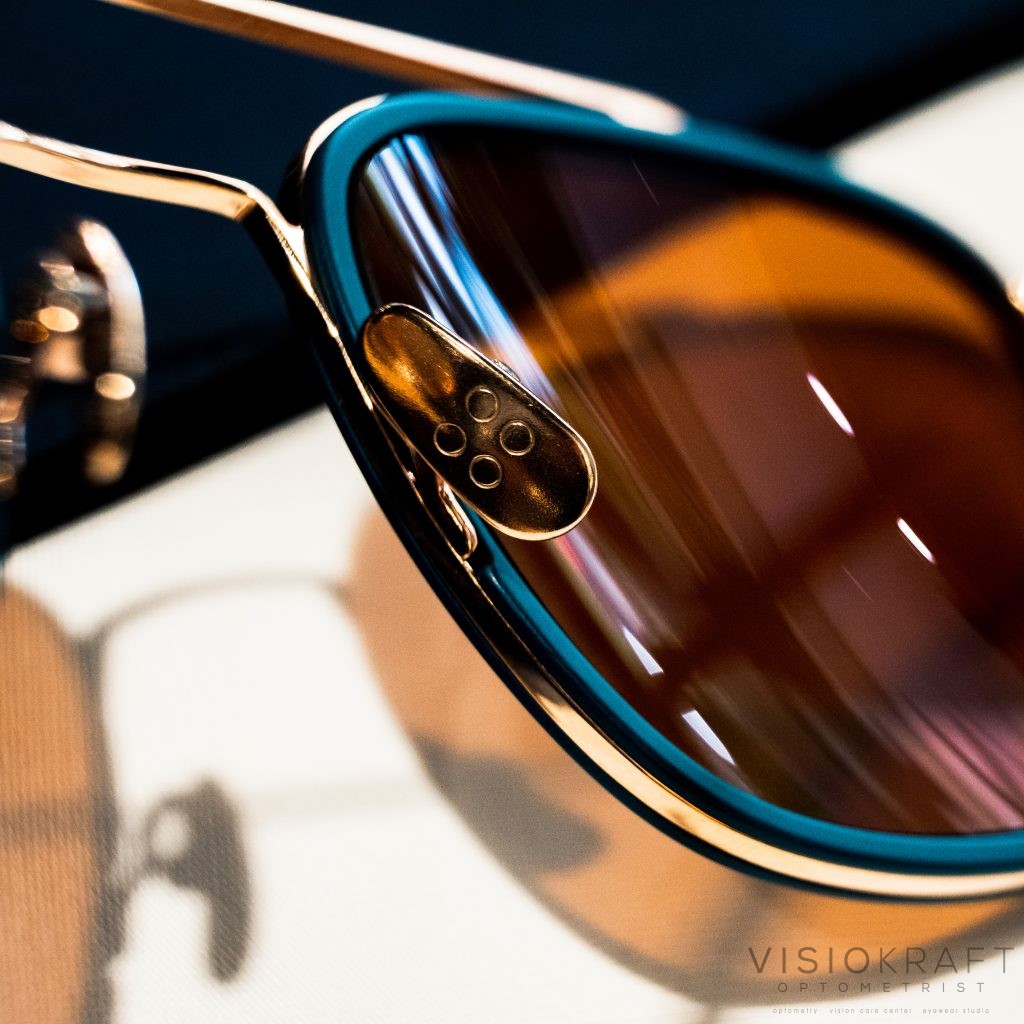 Yellows Plus Philosophy
Our philosophy in designing products is to be one of the heirs who have inherited such a traditional form of beauty capturing the contemporaneity and passing it to the next generation.We believe that the eyewear having timeless beauty can naturally go well with any kinds of outfits and in any occasions. Needless to say, it can also match any type of skin colors and face structure of the wearers. Relaxing and simple classic style is what we want to offer them and it represents our ideal form of the eyewear.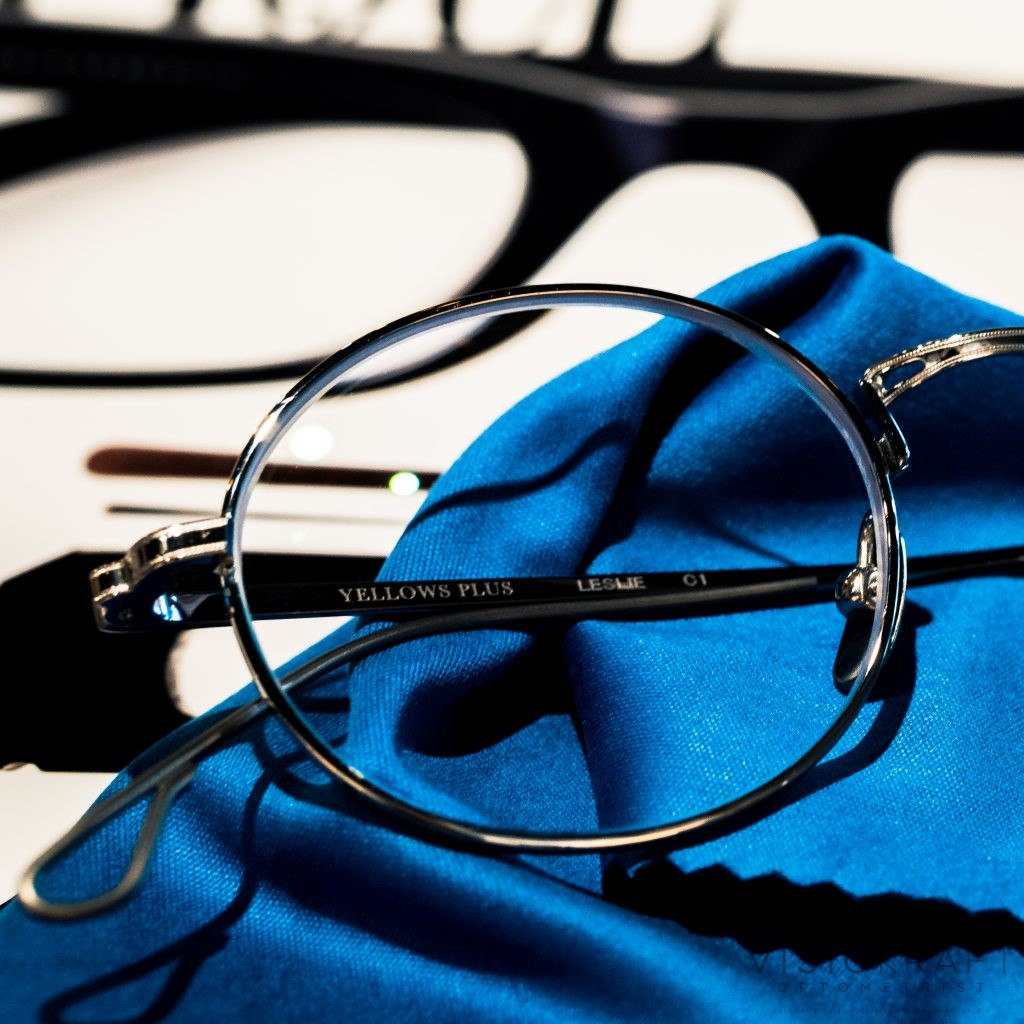 Yellows Plus like many other handcrafted Japanese frames are very well made. They put attention to every small detail, from the nose pads to the temple tips. No corners are cut, from the designing to the manufacturing process. Yellows Plus products coincides with our beliefs at Visiokraft Optometrist, therefore we are very happy to be able to provide their products to our clients. We have been bringing in Yellows Plus eyewear for few years now, and we are proud to say that there zero complains and many of our clients are extremely happy with them.
Visiokraft Optometrist: Client's purchases
Made in Japan quality
We are committed to produce our products in Japan, realizing designer Toshiaki Yamagishi's subtle image as precisely as possible.

Since eyewear is put on faces, the most noticeable part, just 1mm of the line thickness, and just 1 degree of the surface angle make the impression completely different.

Therefore, in order to properly form to detail to the image, skillful craftsmen – who have inherited the tradition in manufacturing in Fukui, one of the world's major eyewear production districts – are truly essential.

As successors, it is also fundamental to develop new methods for the coming generation.

Adopting unprecedented materials and technique is not always an easy subject for us as our products are based on classic styles. Yet, thanks to the diligent craftsmen in the eyewear production center, we satisfy quality checks at high standard and our product is getting high reputation worldwide simply for its exquisite feel of class and quality.
detailing of the frame

pressed patterns
Check out their new 2020 S/S collection
2020 s/s collection photos taken from Yellows Plus
We sure do hope to bring in their latest 2020 s/s collection soon! Stay tuned as we will keep you guys posted when we get our hands on them!

Meanwhile, you guys can always schedule a viewing session to try out our existing collection from Yellows Plus with us, by using the button bellow